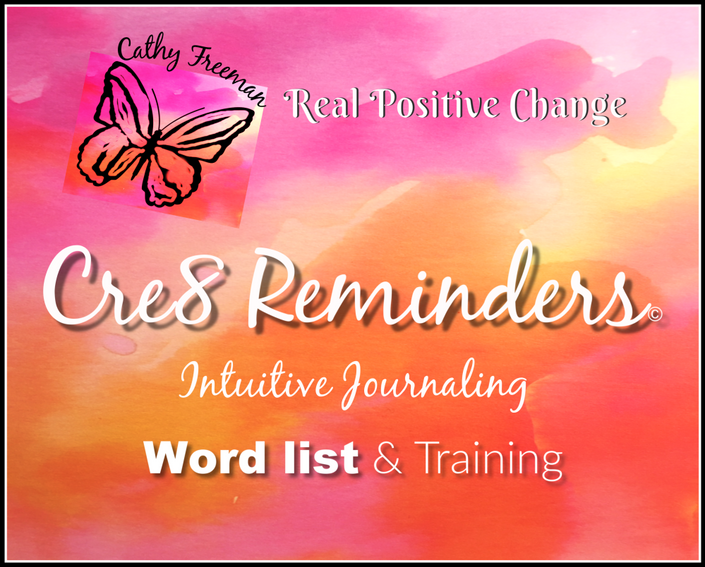 WORD LIST & Instruction for Cre8 Reminders©
Feel Maximum control over Stress, Cultivate Happiness & Feel Great!
Prolong stress creates illness. This is a DIY process to quickly change the way you manage your stress.
How-to's for overcoming anxious thinking, Cultivate Happiness and Feeling Great!
Cre8 Reminders© Intuitive Journaling is a simple (3) step process.
Create the New Thought
Record the Personal Affirmations
Add a visual to help with memory recall.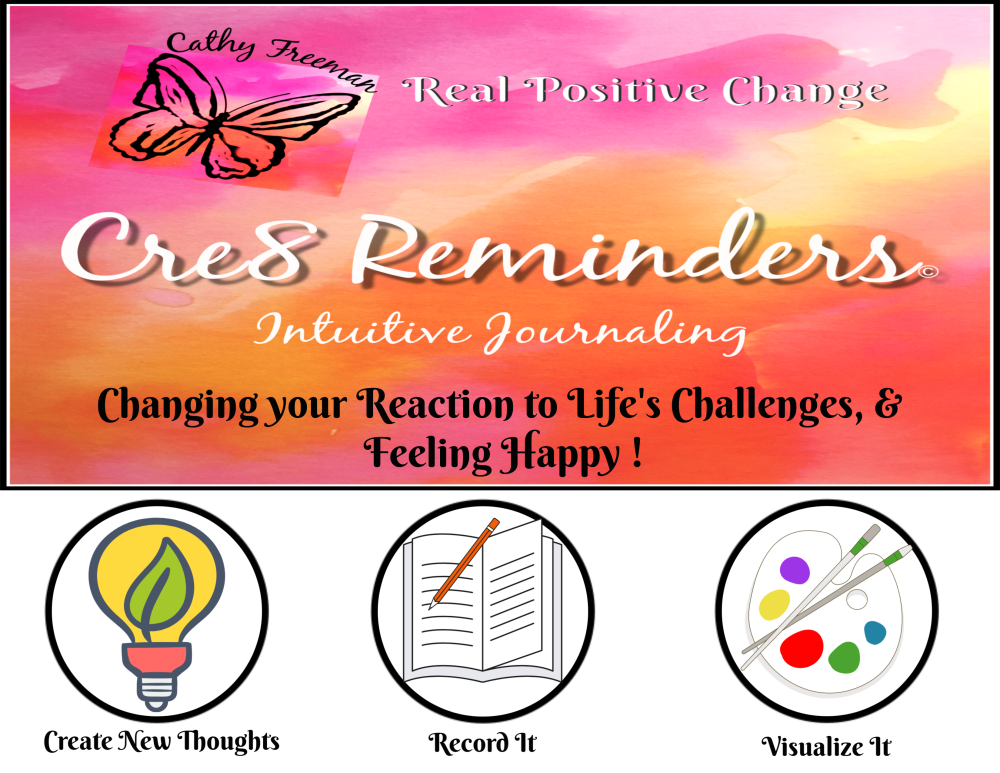 This course is the first step out of this three step process. Here you are given the training to create new thoughts. You can transform thoughts of limitations, humiliations, and defeat, into motivation, drive, and endless possibilities.

James Allen once said, "A person is limited only by the thoughts that he chooses."
In this course you will learn how-to...
*recognize what perception is creating a feeling of anxiety
*use the word list to create Personal Affirmations that physically build NEW thoughts patterns....changing your emotional reaction to situations.
* Master your thoughts to cultivate happiness.
What You get...
* The complete Cre8 Reminders© Word List (which is constantly being updated)

* Seven Videos
* Step-by-Step Instruction
The Cre8 Reminders© Word Listis under copyright law, and is not to be copies, or transmitted in any form

Your Instructor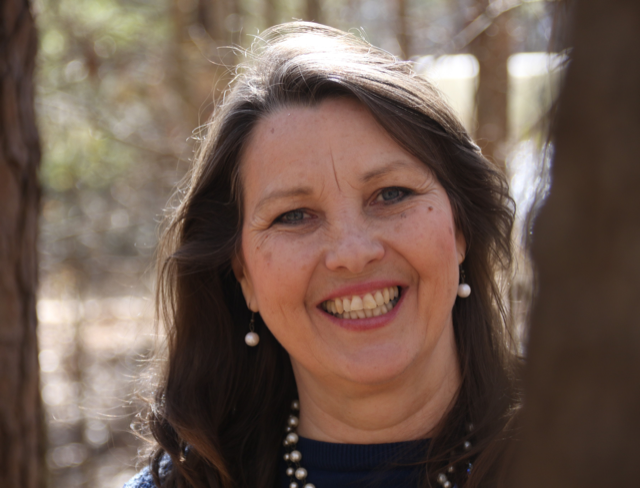 As a child, teen, and young adult, I have always LOVED art. I graduated with a Bachelors in Fine Arts from the University of North Texas.
There is something magical in the power of expression, whether that be through word, visual arts, or music. It is a power that crosses over barriers.
After starting a family, I became interested in the field of Positive Psychology, which lead me to another area of study and then to a coaching practice for the past 18 years.
During that time I began to see a great need for more creativity, in all it's forms, to balance out the extensive, and sometimes over used left side of the brain.
There one may find their inner critic.. (mental messages designed to keep you safe by stopping your ability to feel confident, and be creative)
Only those who develop a routine of daily silencing their inner critic, feel a freedom emerge like the sun coming out from behind a cloud. They feel a liberation to go forward to achieve their dreams and goals filled with a motivation to move forward fearlessly from their heart.
I believe that the gift of expression, and all types of creativity, play a major important role in our health. Being creative brings a feeling of calmness that has been known to stop anxiety. This is why I create these courses.
Read my full story: https://realpositivechange.com/about/
There is ONE thing that is delaying your dreams..critical thoughts...and its time to turn that pain into POWER! Don't let old thoughts bully you out of all you can be, do, experience & achieve!

Frequently Asked Questions
When does the course start ?
The course begins the minute you enroll.. It is completely self-paced and you will have access to it 24 hrs a day.